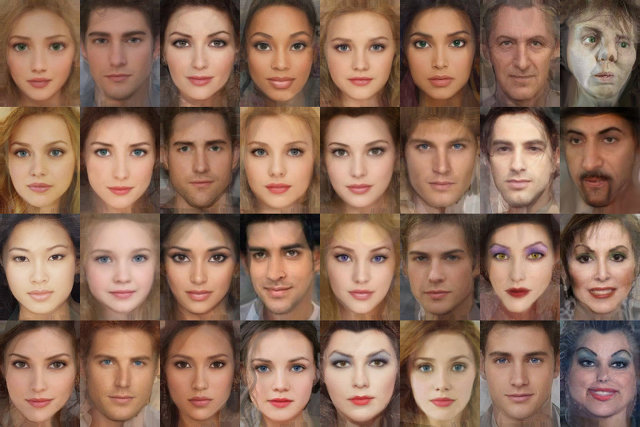 (L-R) Row one: Rapunzel, Flynn Rider, Mother Gothel, Tiana, Charlottle LaBouffe, Esmeralda, Frollo, Quasimodo.
Row 2: Giselle, Jane, Tarzan, Cinderella, Belle, Prince Adam (The Beast), Gaston, Jafar.
Row 3: Mulan, Alice, Jasmine, Aladdin, Aurora, Prince Philip, Maleficent, Cruella Deville.
Row 4: Meg, Hercules, Pocahontas, Snow White, The Evil Queen, Ariel, Prince Eric, Ursula.
Artist Karen Graw apparently wanted to see what Aladdin, Maleficent, Snow White, and other Disney favorites would look like in real-life, so she gave them real faces. Maybe too real.
At some point, re-imaginging Disney princesses in various contexts became one of the Internet's favorite pastimes. Occasionally, Disney itself gets in on the re-contextualization, for better or worse. Now, an artist has put some of the most famous Disney characters of all into the context of anatomical realism.
Israel-based artist Karen Graw, also known as Avalonis, recently created photorealistic images of your childhood heroes' faces. Although there have been similar efforts to place Disney characters IRL, Graw's images are different in that they legitimately look like an artist's gauzy depiction of flesh-and-blood people.
"I wanted to know what Disney characters would look like if I saw their ID cards," Graw tells us. "I know it's been done before, the realistic looking Disney characters, but for me, they didn't go far enough. I wanted to look at the characters and think, 'Hey, these people could exist. There's some Disney doppelgangers running around the world.' So I tried as much as possible to de-cartoonize them."
Read the rest here.